Emerging Leaders embody vaules that inspire this world to be a much better place. When working with this remarkable charity on a entire rebrand and website reform, I learnt that Emerging Leaders like to get stuck in at the core of the major global issues that engage and empower the youth of now and tomorrow. Whether it's gender equality, climate crisis, sustainable supply chains, human rights or community transformation; every child & young person needs the motivation, mindset, and skills to lead themselves and others to be the change-makers.
These design speak to nurturing of tomorrows youth, the following of ones footsteps if you will, leading us into a better and equal future. The design aims to capture those light bulb moments, the flow of idea to idea, in a maternal space of positivity.
Check out the webiste at:
www.emerging-leaders.net
---
22 Stings
Online
Marketing
Campaign

This is a fictitious project that I created to commemorate the victims, and bereaved families, of the Manchester Arena Attack on 22/05/17. This digital marketing campaign is empathetic and compassionate, focusing on paying respect, and connecting community through the medium of contemporary art and memorialisation. The exhibition '22 Stings' will showcases the work of 22 contemporary artist whom have each created a memorial piece to mark the 2nd year anniversary at Manchester's Art Gallery. The proceeds raised from the event will be dedicated to the We love Manchester Emergency Fund; which is a charity that set up to help the bereaved families and people affected by the attack, so that support is long continued and never forgotten.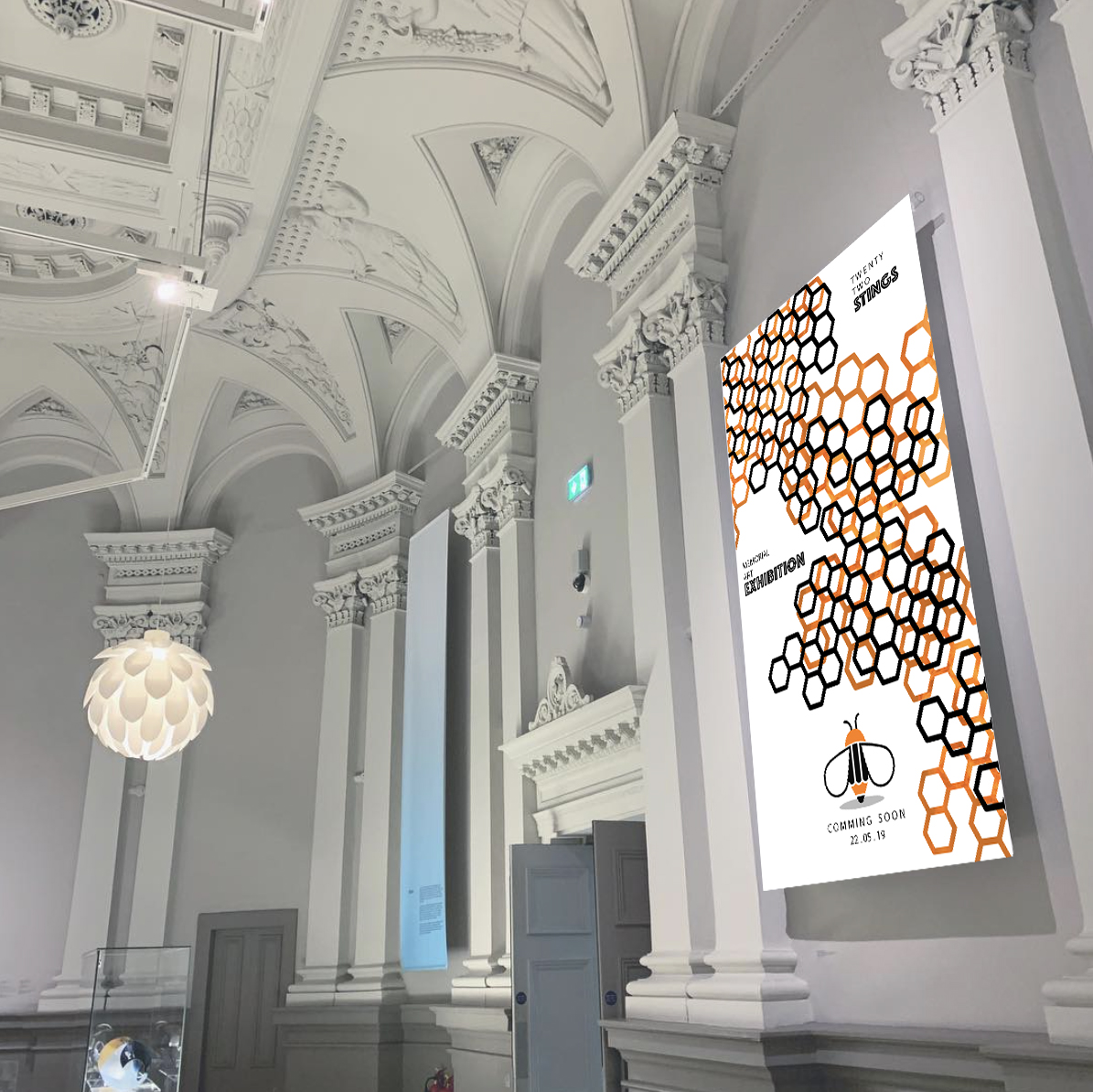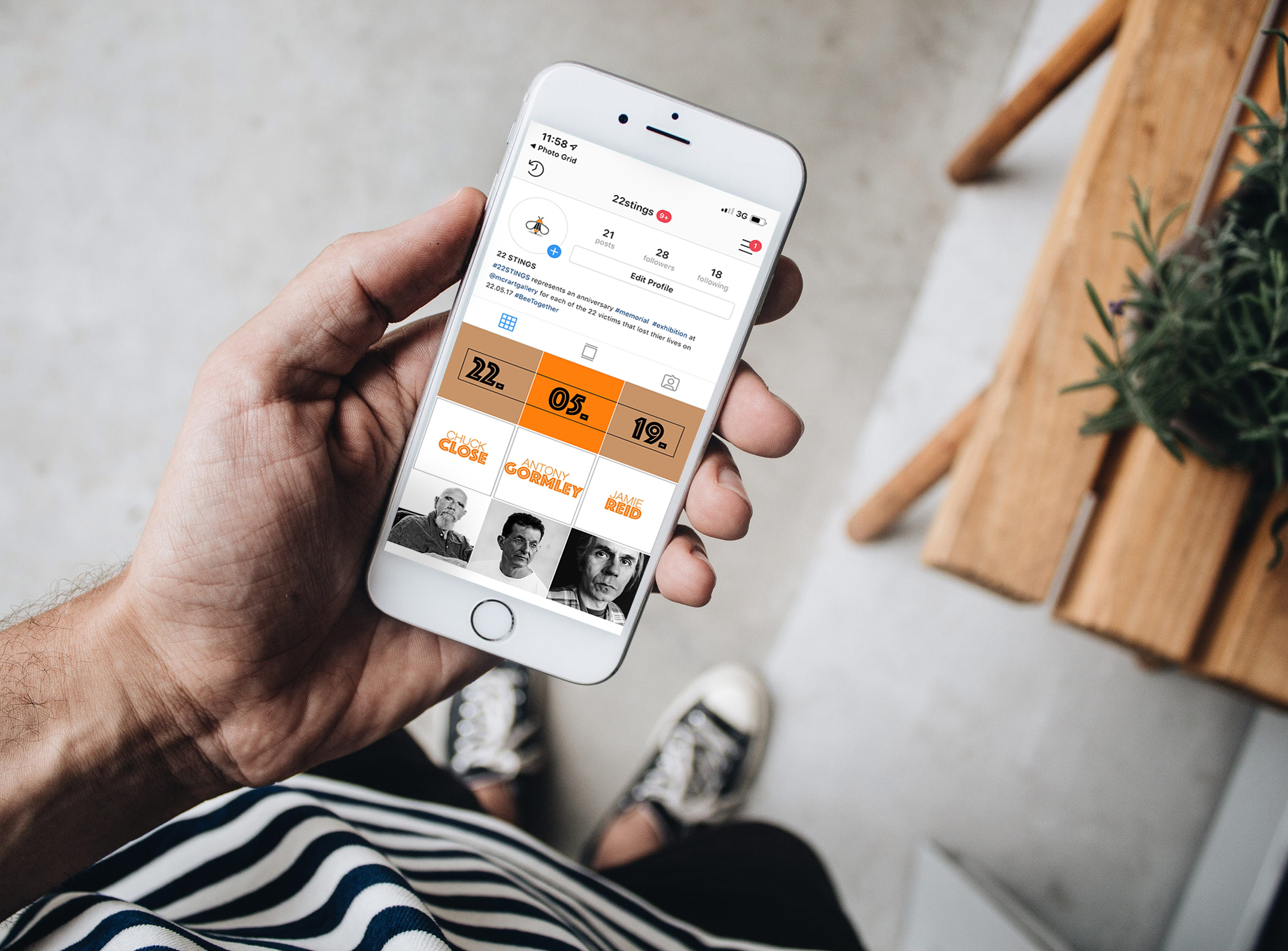 ---
Tea Emporium
Brand and
Collateral
The Brief
To create a logo and visual identity a brand and showcase marketing collateral that will be used in a pitch to retailers to endorse products.
About
Tea emporium is a new herbal (blooming flower) tea brand coming to a competitive market looking for a fresh and innovative design to compliment the product but also stand out against competition.
The Solution

Branding identity: The simple floral illustration adds a feeling of movement through the collateral products and design. This gives a paradigmatic relation to tea. Also, they connote organic nature, femininity and sensuality – aspects associated with tea.
Logo:
Symbolic sign: the diffusion of the blooming flower in water (osmosis)

Iconic sign: the teacup and flowers

Index sign: the floral design (without the flowers, the teacup would be visible)

---
Vegan Poster
Competition
This a fictitious poster campaign to encourage audiences to undertake a plant-based diet. Rather than portray a remonstrance and grievance tone, the posters encourage audiences to question their moral judgements and join the revelatory consideration to ones' health, animal cruelty and the environmental impact of our daily choices. With veganism being a taboo subject, the posters aim to influence an organically modish pitch in some of the most urban and highly polluted areas.
---
About
Harry Needs
was born in London, England, where he lived and trained as a competitive swimmer during his educational years.
He studied Physical Education, Art, Design Technology and Interactive Computer Science while swimming at an international level, representing GBR at the 2010 European Junior Championships held in Helsinki.
At the age of 17 Harry's swimming career was on the up, therefore there was no better time to put education on hold and fully commit to a career in competitive swimming.
"Swimming is a relatively short lived career and only something you can achieve in your youth. Education is always something you can come back to and that's exactly what I'll do."
In 2011 Harry relocated to Nottingham to further assist his training, in addition to being closer to the National Training Centre in Loughborough.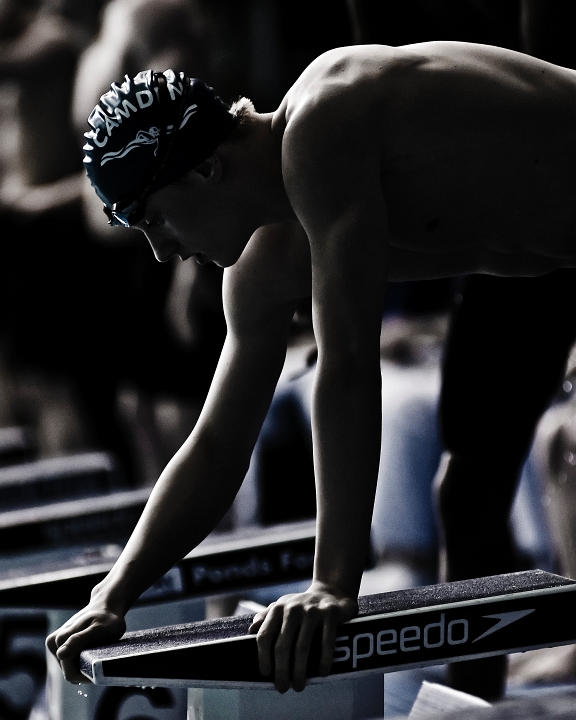 After years of being a competitive swimmer, and having multiple GBR representations, Harry fell short in pursuit of an Olympic selection and decided he was ready to begin a new chapter in his life.
"My Swimming journey was phenomenal in every sense; the ups and downs, the places I travelled, the friends I made, the experiences I had. I will cherish those memories forever, for they have shaped me into the person I am today. "
Upon finishing his competitive swimming career, Harry married 4 time Olympic medallist, Rebecca Adlington (OBE) and relocated to Manchester where he pursued a new career as a Personal Trainer, whilst participating in a part-time BA (Hons) Graphic Design Degree.
Shortly after the year of his marriage, Harry's family grew by one member; his daughter, Summer.
"Starting a business and a family, whilst studying a degree was always going to be hard but, there is never a right time to start a family and I'm not afraid of a challenge... I'm an 'all in' kind of guy and my daughter Summer literally means the world to me."
Shortly after setting up his business, Harrys Personal Training career started to take off. With now, 100's of successful client testimonials, Harry's business continued to grow where he is Managing Director of a Adult Triathlon Swim Program in conjunction with gym franchise
Life Leisure
.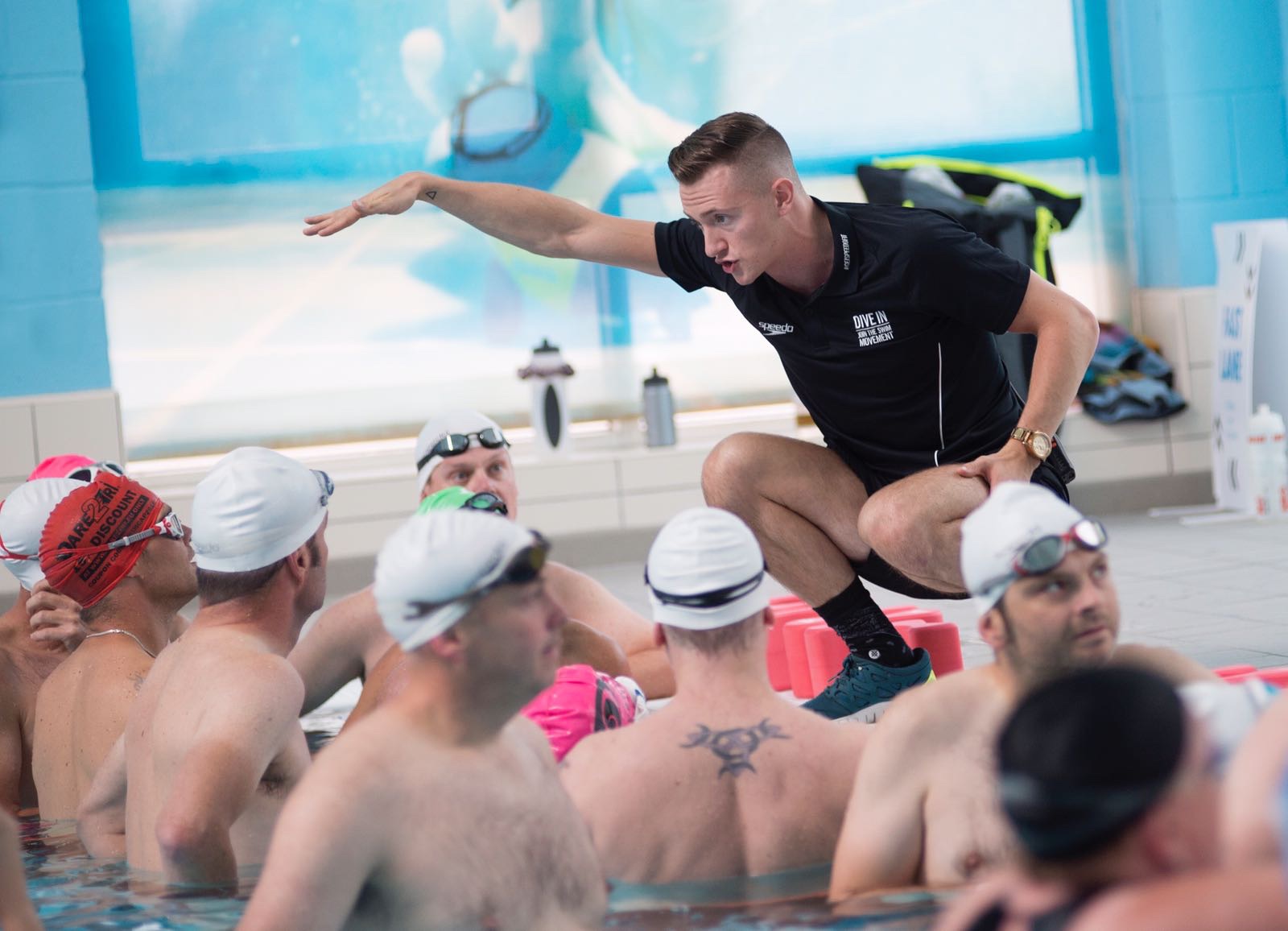 In the heat of Harry's success, he was approached to become Head Strength and Conditioning Coach of Stockport Metro Swim Program which is leading the next growth of Olympic Champions.
For Harry there is no limit to success, it is all about the friendships, and memories created along the way.
"My friends mean the world to me and I feel invincible with them by my side. I am forever grateful for their contunied lift and happiness in life"
In 2016 Harry sadly separated from Rebecca, and consequently took a short break from studying. After a period of subdued reflection, he is now working on a suppressed creative notion which has been continually overwhelmed by sporting accolades.
Harry is inspired by Picasso, and Monet, afterall he did name his pups after them, and for obvious reasons, David Hockney.
"I have a particular passion for Greco-Roman aesthetics, and design with emotion. Whether that involves melancholy, or energy. I like my designs to be simple and personal with artistic flare. It is all about creating a design that exposes ones inner core values."


"Make simple design and design simple."
-Harry Needs
---